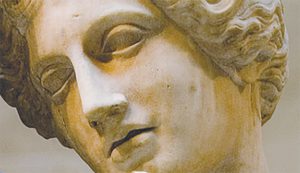 "Today, in more ways and places than at any other time in human history, women are leaders: heads of state and CEOs, bishops and generals, academicians and social reformers. But what's important isn't just that women lead. What's important is how women lead – reaching out to mentor, giving back to their communities, collaborating with others, staying true to themselves. Let's recognize this 'women's way' for what it is: a distinctive, trans-forming approach to leadership. It goes beyond gender to speak to all who would lead in the 21st century."
From childhood, Martha Mayhood Mertz saw women she admired – skilled, strong, inspiring women – denied recognition for and access to leadership positions. Carving out a career in the 1980s, Mertz faced the same divide; accomplishments that were acclaimed in men were often overlooked in women. The more Mertz observed, the more she became convinced: if women's strengths and contributions as leaders were publicly acknowledged, they could no longer be dismissed.
In Lansing, Michigan, Mertz spearheaded a new leadership award program: The ATHENA Award, named for the strong, enlightened goddess. The award would go to individuals who excelled in their professions, gave back to their communities, and helped raise up other leaders, especially women.
What Mertz conceived three decades ago is now a global movement. ATHENA International, headquartered in Chicago, has fostered leadership recognition, mentoring and training programs in more than 500 U.S. cities and six foreign countries.
Thousands of leaders, most of them women, have been honored as ATHENA Award recipients. In a 1998 research study, ATHENA International interviewed hundreds of those recipients, asking about their leadership traits, beliefs and practices. The aim, Mertz says, was "to distill these distinctive ways of leading into a blueprint that aspiring leaders could follow." From the data, Mertz and colleagues fashioned the ATHENA Leadership Model – eight principles that lie at the heart of effective, admirable, enlightened leadership:
Anyone of either gender can embrace this way of leading, Mertz believes. It's as ancient and organic as the social patterns women have created over millenia and are cited by experts as the gold standard for enlightened practice.
Mertz opens Becoming ATHENA with a confession: "For years I've resisted writing this book because telling the ATHENA story also means telling my own story, and I'd prefer to avoid that spotlight. Finally, though, I realized that's a little hypocritical. Given my conviction about women's leadership – that its unique power comes from women's shared life lessons – how could I justify not sharing my own?"
The book traces the ATHENA history, and illuminates the ATHENA principles, with inspiring, instructional stories from Mertz's and other leaders' lives. Some are prominent figures – a General Motors executive and a United Nations official. Others are precisely the kind of high-achieving, low-profile leaders ATHENA was founded to honor.
With Becoming ATHENA, Mertz celebrates outstanding leaders and the principles they represent. She offers insight and inspiration for the leadership challenges ahead. And she shares eight wise, indispensable principles that speak powerfully to all who would lead.